Welcome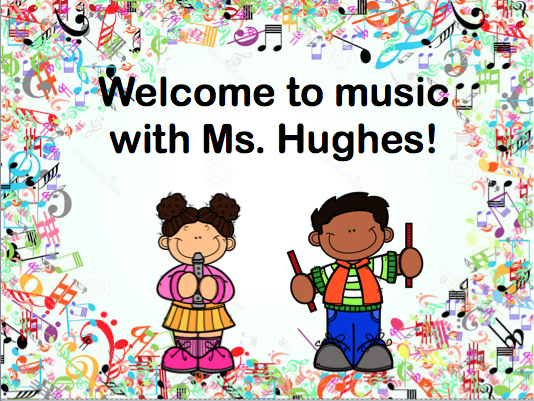 4TH AND 5TH GRADE CONCERT is coming soon! Come hear 4th and 5th graders showcase some of the songs we have been working on this year in music. You won't want to miss hearing them perform! Invitations and details coming soon.
Click on either the 4th Grade Concert Music page or the 5th Grade Concert Music page for song charts and audio recordings to read and listen to the music at home. Practicing a few times per week at home will help us have the best performance possible!
Welcome to music class!!! I am looking forward to my third year at Cox Elementary. This year students in K-3rd grade will have opportunities to listen to, perform, and create their own music using their voices and classroom percussion instruments. Click on the "Meet the Instruments" page to find out more about what your students will be playing. Fourth and Fifth graders will explore different types of music in three different trimesters. Trimester 1 will focus on music from around the world for 4th grade students and composers and composing for 5th grade students. Trimester 2 will center around instrumental music for both grade levels, and each student will have his/her own recorder to play. In Trimester 3, each class will become a choir as we learn about vocal music. 4th AND 5th grade will also perform in a concert for the Cox community at the end of the school year!