PTA
COX SCRIPT
Support Cox Elementary by purchasing "Script" for use at your retailers you already shop at.
Script spends just like cash, you get 100% of every dollar to spend and Cox receives a percentage of every sale. Click here to get the order form: http://bit.ly/2015CoxScript
Orders are totaled every Friday and Script is available for pick up in B7 the following Thursday after school.
2019-2020 PTA BOARD Contact Info
Please welcome our new COX PTA Executive Board:
On June 5th, 67 parents, teachers, and district staff voted to create the PTA for the 2019-2020 school year. This was a record number of people in attendance to vote in a new PTA, which shows the commitment and dedication to our students by the Cox community. The PTA is a wonderful partnership to be a part of that offers support, training, guidance, and a very positive environment focused on the students of our school. Cox PTA sponsors events around family fun while fundraising to sponsor field trips, educational assemblies, music, technology, classroom enrichment materials.
Cox PTA
I would like to introduce your new 2019-2020 PTA Board:
-President, Elizabeth Hindman
Elizabeth Hindman: President
2 children at Cox

I like to run (because I love to eat), sew Halloween costumes, read, go to the beach & camp.

I am looking forward to help bring the Cox Community together for the students to have the best learning environment.
Brent Cooper: Vice President of Membership
2 children at Cox

I like to go to the movies with my family and coach my girls at soccer.

I am on the board because of a quote that I read. "If our hopes of building a better and safer world are to become more than wishful thinking, we will need the engagement of volunteers more than ever." — Kofi Annan
Erika Solorzano: Vice President of Programs
1 child at Cox

I love to spending time with my family, camping with family and friends, I love to travel and I love asian food.

I joined Cox PTA to help our school community (students) in making beautiful memories. I look forward to working with the new PTA Board and continuing with current Cox / Community events and adding new ones.
Chelsea Sievers: Treasurer
2 children, 1 at Cox

I think first and foremost our family loves everything and anything Disney. When not at school or work you will usually find us at Disneyland or even DisneyWorld. We love family adventures, travel and fun! My second passion would be graphic design as that's my actual career and I love making ideas come to life.

I chose to be on the board this year to help make a positive change in our school community. I am looking forward to creating a cohesive community that works together in an uplifting and supportive manner to make a difference in the lives of our students and families. I am also looking forward to creating some fun and exciting activities for our Cox community.
Anne Rogers: Secretary
2 daughters at Cox

I enjoy watching movies with my family, drinking coffee and reading books, singing in my car, and dancing in the kitchen (to "Ice Ice Baby" by Vanilla Ice of course!)

I am looking forward to being on the board to help transition the school from a PTO to a PTA next year.
Stacey Joiner: Historian
Has 1 son at Cox

I attended Cox from kindergarten through 6th grade. A few years ago when I enrolled Levi in kindergarten at Cox I noticed how so much hadn't changed! The cabinets, drawers, chairs and so much more were here when I was a student - years ago! I love spending time with my family, traveling (cruising), photography and baking.

I enjoyed being on the PTO board this year and I am excited to return this year on the PTA board. I enjoyed attending the fun events for the students and their families and meeting so many new friends. I look forward to making more memories this coming year.
Stephanie Marcos: Parlimentarian
3 kids at Cox

I love reading and hanging out with my family

I'm looking forward to having a great year full of positivity and fun for all of our kids and families.
Jill Richards: Primary Teacher Representative
30+ kids every year at Cox. I have 2 boys at home.

I like to hang out with my family, sing, and work out.

I am looking forward to working on the PTA to continue to make our school a great place.
Niki Buck: Upper Grade Teacher Representative
30+ kids every year at Cox

I enjoy teaching, eating, dancing, and creating

I am looking forward to working with parents and the community to provide our students with the best elementary education!
Dr. Patrick Ham: Principal
4 little Hamsters at home ages 12-9

I truly enjoy observing firsthand our 750 Cox Eagles grow and develop academically, socially, and emotionally year after year. I enjoy spending time with my family and cheering on our local sports teams...Lakers, Dodgers, everything UCLA Bruins!!!

Looking forward to seeing the smiles in our students' faces during the PTA sponsored activities.
The board would like your opinion! Watch out for an email this summer with an anonymous survey that will help guide us in planning next year. It will include questions regarding communication, social media, activities, and events.
Individually, and as a board, we are very excited for the 2019-2020 school year. We hope that you all enjoy your summer, family, friends, and any activities that you have planned! We look forward to seeing all the bright fresh faces back at Cox Elementary in September.
Have a great summer!
Elizabeth Hindman
IMPORTANT DATES
2019-20 Dates Coming Soon



Cox PTA Meeting Info
COMING SOON!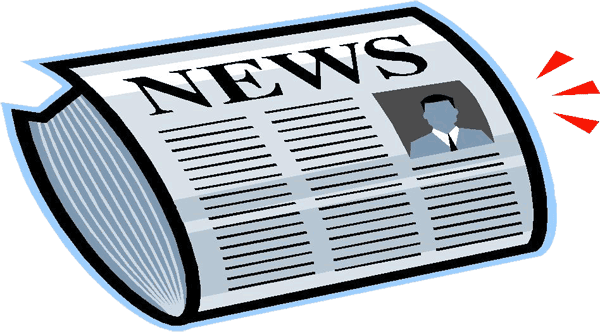 COMING SOON!